Advisor Profiles
Meet the Advisors
Communication between the sexes can be complicated, so consider me your translator. I'm the Nice Guy, but will give you the honest (if brutal) truth. What he said or did and what you think he said or did, can be very different things. I'll decode those messages and signals so you know where you stand, and what to do.
Meet the Advisors
Hey girls! I'm Jared Freid and I'm a stand-up comedian and writer based in NYC. If anyone knows the mentality of a "Bro" and whether his texts are for real, it's the J-Train. I'm currently a featured writer for TotalFratMove.com and I've written in the past for such sites as, BroBible.com and TheSportsHub.com. I've done internet dating, blind dating, fix ups, and even the occasional perusal of the "Missed Connections" section on Craigslist. Ask me your dating questions and be ready for brutal honesty and perspective from the Bro who knows Bros. Follow me on Twitter at @jtrain56.
Meet the Advisors
You name it, I've experienced it. From the friend zone to first (and last) dates, I've seen it ALL. Wanna get in his head? Can't tell exactly what's wrong with her when it seems like everything? I'm your gal. The guy guru and the female's guide to love....or not. Talk to me!
Meet the Advisors
My name's Finn. I'm 27 and 6'2''. I'm a professional musician and I love New York City. Texting has completely changed flirting. What does he really want? Whatever a guy texts you is thought out (maybe not well thought out, but it is thought out) and there is always a specific motivation behind every word, emoticon, exclamation mark, you name it. Don't stop at texts. I am happy to decode any guy behavior. Fire away girls.
Meet the Advisors
When it comes to relationships I specialize in problem solving, winning his affection, and wearing the pants (as long as they're cute). I want to share my tips and tricks acquired in my years of serial dating with other girls who could use a love life boost. When crushes turn into something more, we can't help but to re-prioritize our lives around the new boy. To combat these issues in long term relationships or even summer flings my philosophy is always have fun, never be too serious, and be in control. Ask away! Xx, Quinn
Meet the Advisors
KADEEM
The Chick Whisperer
Not sure what the deal is with your guy? I am your ideal outlet for these tricky situations, so let me help you sort it out. Not only am I a great listener and confidant, I'm a musician and poet. I spoke the language of love before I learned my first English word. So, if you need help "closing" the new guy in your life or if you just can't decipher the messages you're being sent, allow me to assist. See more of my writing and work at LoveAlmanac.com
Meet the Advisors
In this day and age, the modern dating landscape is fraught with the danger of excessive early enthusiasm, of context missing or taken mistakenly, and of course sarcasm and humour lost to the mysteries of cyberspace. Allow me to help you navigate this minefield of confusion; through the artillery of texts, of emails, of comments and likes and pokes and emoticons. Social media is a strange and wonderful beast, and in experienced and intelligent hands, sometimes a powerful thing. So fire away- Australian common sense and brutal honesty guaranteed.
Meet the Advisors
I'm a columnist for AskMen.com and a few other places around the internet. I'm what those who know me refer to as a 'mostly reformed asshole'. Not so long ago I had no shame whatsoever in using every dirty trick or mind game in the book if it meant making it to the bone yard. I'm married now, but still (so I'm told) enough of a jackass that I can see through the tactics of even the shadiest Bro. If you'd like, follow me on twitter at @TheIanLang.
Meet the Advisors
CHELSEA
Communicating Confidence
I'm a college girl and modern-day Carrie Bradshaw. Let me help you distinguish the fine line between making sacrifices in a relationship and sacrificing who you are. It's not easy but in the end it'll be worth it. I also believe in taking chances and I'll help you build the confidence to make the first move-guys love that. Communication is key and knowing how the other gender works is super important in the dating world. I can also save you hours of time decoding those confusing text messages and keep you in tune with the other gender is really conveying.
Meet the Advisors
JACOB
Student of the Heart
You're welcome ladies. No, not for my dazzling looks and boyish charm (those are on the house), you're welcome in advance for my virtual shoulder to cry on, for the bosom of my comforting words, and for the great advice and deep insight from a —dare I say it— sensitive guy. "How can this be?" you might ask. That's simple: I am not your average guy. I may be a college student, but I'm first and foremost a student of the heart. All my life I've been there for ladies like you, and, if you need me, I'll be there for you too. So ask away, I'm ready to listen.
Meet the Advisors
French girls are known for being romantics, very passionate and demanding... but I'm not. I've been in every kind of relationship, so there are no questions that leave me speechless at this point. Oh, and French boys are not that different from American guys (I just got back from spending a year in the U.S.). Bisous.
Meet the Advisors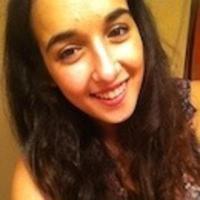 I believe that women should be able to keep who they are while also being able to gain their crush's affection. I've seen too many girls fall victim into becoming who a guy wants them to be, and I'm here to steer you clear of that path. A good relationship takes two people, a solid understanding of who you are, and good control of where you want to be. I'll help you snag that cute guy you've been crushing on while also keeping your confidence, dignity, and morals. Like Beyonce says, girls run the world. Ask me anything! xo, Brittany
Meet the Advisors
What's up, I'm Mamur Ahmed and am a rising senior in college. I'm that guy that'll pretty much always tell you how it is because I've probably seen every relationship situation. You'll need my bro-xperience if you wanna get through some tough times, good times, and times where you could just use some outside insight.
Meet the Advisors
BRIAN
The All-American Bro
I know something about guys. After all, I've been one my entire life. Having played the game, I know when the hunt is on, when to call it off, and when you're being kept on the backburner. It's always harder to look at your current situation and see what's really going on. That's why I'm here. Hit me up ladies! I'm really busy right now but if you want my advice check it out in the HeTexted Book!
Meet the Advisors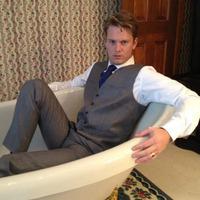 Just because I'm in a bathtub doesn't mean I don't know what's up, ladies. It just means I look good in a bathtub. I'm married, so I have a totally different view of these things. I know more than anyone what makes a guy put a ring on it, and can help you figure that out, too. Send me the details and I'll take care of the rest. And don't even think about texting him until we've figured out what to respond and when. I'm really busy right now but if you want my advice check it out in the HeTexted Book!
Meet the Advisors
My background is in physics and music. Currently, I work as a consultant, drum in a band, and bartend on the side. Being a jack of all trades, I've met just about every kind of guy that women date. I've always had female friends, and I think it started with my sister. Spending time listening to relationship situations helps me be well equipped to give level headed, helpful and informed advice. Whatever your situation, I've probably dealt with it before. Andy is currently away right now but he'll be sure to get to your question as soon as he returns!
---